As Start-Ups and Entrepreneurs are popping up with the help of great local systems such as Start Up Weekend and 5X5 Night the trends for office environments are changing also.
A quick search online for some of the most creative office environments, such as Etsy.com and Facebook, show laid back, hipped out, collaborative spaces where your imagination is more important than your punch card.
Etsy Offices:
Facebook Offices: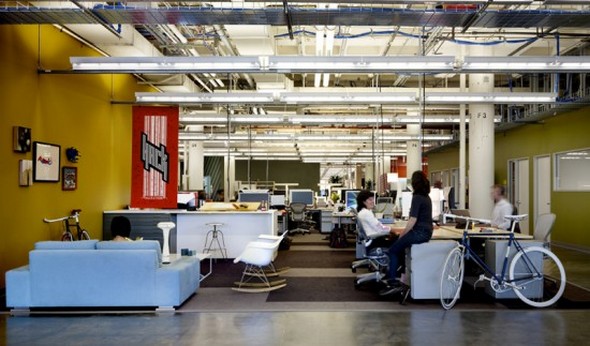 Compared to a Cubical Farm, or what many Corporate Offices with technology based jobs have looked like in the past:
Cubical Farm:
I'd say that the changing trends are welcomed ones. Click here to read more over at My Turnstone.